By Prof. W. Cole Durham, Jr. – President of the G20 Interfaith Forum Association and Founding Director, International Center for Law and Religion Studies, Brigham Young University 
First presented in the Opening Plenary meeting of the G20 Interfaith Forum in Riyadh, Saudi Arabia. Watch the full address above. 
Your Excellencies, Your Eminences, Former Prime Ministers, Distinguished Religious Leaders and Experts, Ladies and Gentlemen:
It is with great pleasure that I join with the other members of our Executive Steering Committee, His Excellency Faisal bin Muaammar, Secretary General of KAICIID and His Excellency Miguel Ángel Moratinos, High Representative for the United Nations Alliance of Civilizations, in welcoming you to the 2020 G20 Interfaith Forum. This event simply could not have been achieved without monumental efforts by our key partners, and we want to express our profound debt of gratitude to them and to the Kingdom of Saudi Arabia.
The G20 Interfaith Forum Association emerged in its present form with the 2014 G20 Summit in Australia  There were antecedents going back to the first emergence of the G20 Summit process in 2008, and earlier links to the G7and G8.  But the current structure, with its annual gathering of a network of networks of religions, religious leaders, and religiously affiliated NGOs, along with relevant government and academic experts, emerged in Australia in 2014.  In light of that history, it is particularly appropriate that we have His Excellency Anthony Abbott, former Prime Minister of Australia with us this year.  He also represents Dr. Haruhisa Handa, who was the host for the Tokyo G20 Interfaith Forum in 2019.
In my brief remarks, I want to speak about opportunities in challenging times.  It escapes none of us that we are living in challenging times.  It also escapes none of us that transforming challenges into opportunities depends on individual initiative.
Right now, we are prisoners of a global pandemic that has us sitting in front of computer screens instead of gathering in Riyadh.  Normally, the G20 Interfaith Forum meets physically in the country hosting that year's G20 Summit, working to develop policy recommendations that take into consideration the host country's priorities. If we had been able to meet in Riyadh, this would have been a truly historic event. Our host had agreed to open its doors to what probably would have been the most diverse gathering of religious leaders ever to have met in Saudi Arabia at one time.  The challenge of COVID-19 has blocked that possibility, but we should not allow the disease to defeat the good intentions behind the invitation. We should work toward some future day when the invitation from Saudi Arabia can be renewed and the bridges that invitation sought to start can be built.
The challenges that keep us apart also extend opportunities in other ways.  I am particularly thankful to KAICIID for arranging the technology that we are using to connect with each other.  I am conscious of the extremely hard work that has gone on behind the scenes to make this possible.  There is perhaps something symbolic about this technological effort. As we reflect on our time together, I hope we can reflect on the importance of finding opportunities in challenging times to help extend each others' voices.  As His Excellency Moratinos noted, it is vital that this extend beyond parallel monologues.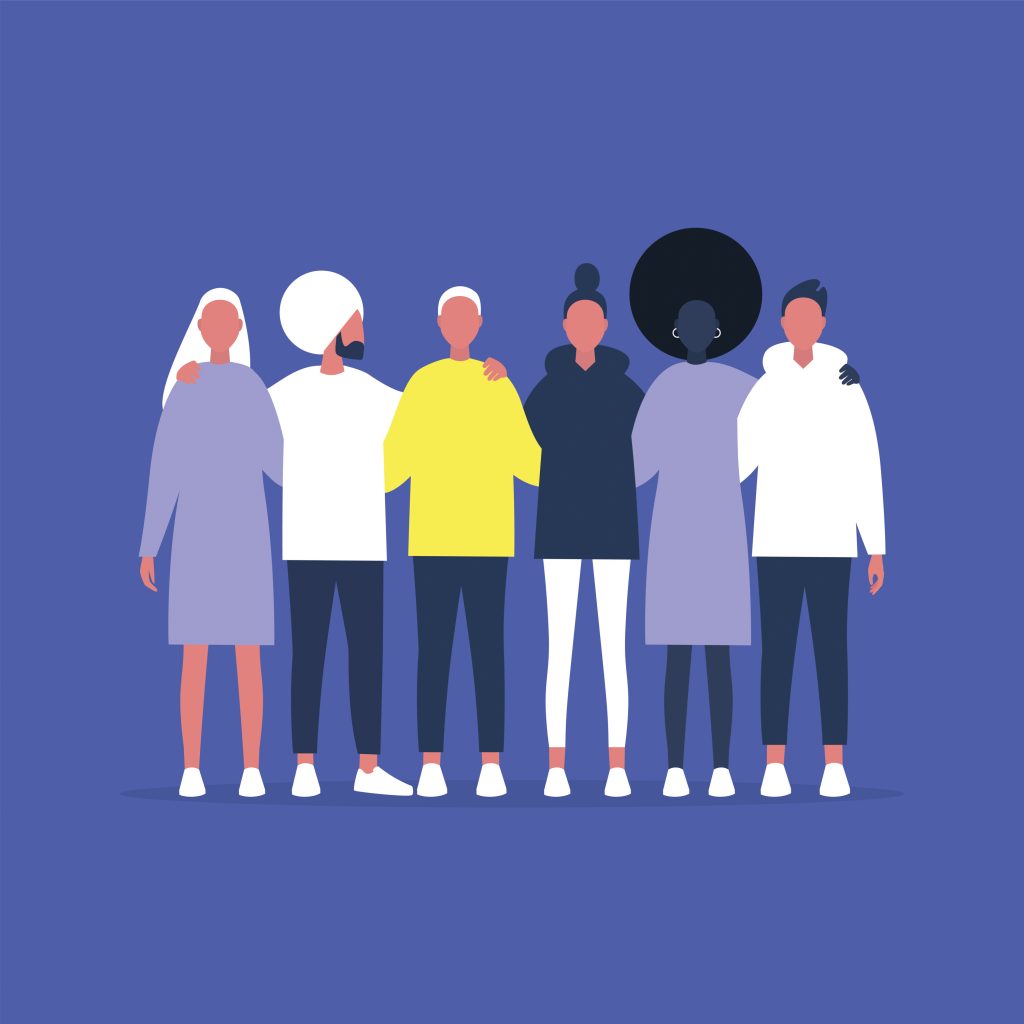 Beyond the pandemic of COVID-19, we suffer from a pandemic of larger problems deserving larger solutions, as specified inter alia by the United Nations Sustainable Development Goals.  We have vulnerable children spending their entire childhoods in refugee camps.  We face an epidemic of trafficking.  A startling number of children go to bed hungry every night.  Equality is a distant ideal.  The environment cries out for better solutions.  There are numerous other challenges we will be discussing.
Significantly for this audience, while the SDGs are framed in secular terms, many if not most of them cannot be achieved without significant involvement from religious institutions and religious actors.  The G20 Interfaith Forum provides an extraordinary platform for addressing these issues and for providing the distinctive input on policy choices that can be provided from religious voices.
A religious leader I respect has said, "we are not under the illusion that in the past all relationships were perfect, . . . or all decisions were just." We need to start with that humility, and then find ways of seeking unity and solidarity. Taking the religious sector as a whole, one of the challenges is that religious groups are anything but a model of unity. Yet in our polarized world, religious actors and religious communities are becoming better at finding ways of coming together to achieve common ends in pursuit of their highest values.  One of my great hopes is that we can contribute to that process here.
In these challenging times, I hope we can take the opportunity to listen for each other's invitations, to extend and sometimes translate each others' voices (and actions), and that despite imperfections, we can find better ways of finding unity, project by project, and friend by friend.
– – –
W. Cole Durham, Jr., is the President of the G20 Interfaith Forum Association, the immediate past President of the International Consortium for Law and Religion Studies (ICLARS), and Susa Young Gates University Professor of Law and Founding Director of the International Center for Law and Religion Studies (ICLRS), at the J. Reuben Clark Law School of Brigham Young University. He is a graduate of Harvard College and Harvard Law School, and is a founding Editor-in-Chief of the Oxford Journal of Law and Religion.