By Sarah Thompson, Project Manager for Bangladesh at World Faiths Development Dialogue (WFDD) in Washington, DC.
– – –
As COVID-19 continues, a full year in, to disrupt and destabilize on a global scale, reports from far too many places point to increasing violence against women. In Bangladesh, the pandemic has aggravated sexual violence, adding urgency to calls for action on what has been a persistent problem. BRAC University's Human Rights and Legal Services program documented a nearly 70% increase in reported incidents of all forms of gender-based violence (GBV) against women and girls in spring 2020, compared to the same period the year before. Women began to take to the streets in droves beginning in September and October 2020 to protest the pattern of horrific rapes and inadequate responses from the courts and police. The protests were initially sparked by the gang rape of a woman whose husband was tied up and made to watch. Stories of filmed rapes circulating the internet for weeks before being taken down added fuel to the already growing fire. The high courts of Bangladesh tried to quell the protests by approving a measure to include the death penalty as the maximum punishment for rape, but many activists and faith leaders argue that execution is not a deterrent for sexual violence and is a human rights violation.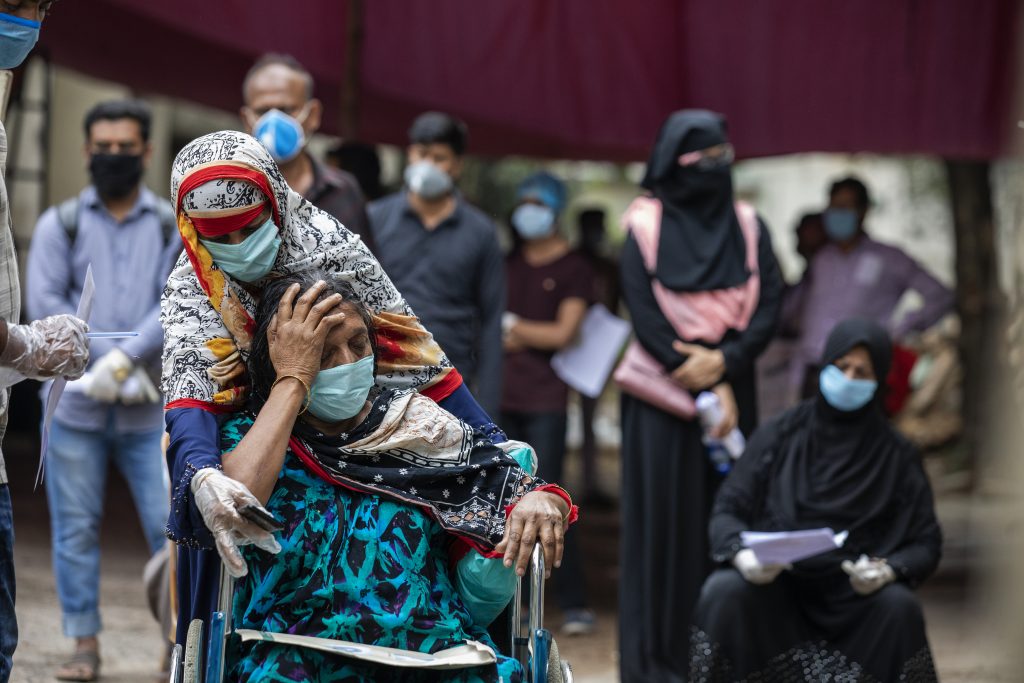 The World Faith Development Dialogue (WFDD) and BRAC University's Centre for Peace and Justice recently published a policy brief entitled A Crisis of Rape in Bangladesh: Opportunities for Faith Engagement that builds on their ongoing research on the rise of gender-based violence in Bangladesh linked to COVID-19. It highlights both how such violence can be linked to certain understandings of religious teachings, but also potential responses that can build on those principles and institutions. The issues it raises have relevance far beyond Bangladesh, and deserve attention by the G20 as well as religious leaders as they reflect on the pandemic's impact and action to rebuild in fairer and more just ways.
COVID-19's "Shadow Pandemic of Violence"
COVID-19 is obviously not the root cause of violence being perpetrated against women and girls. It is, however, well understood that economic and health crises can exacerbate deep rooted gender inequalities and harmful gender and social norms. The brief highlights the ample opportunities that the pandemic offers for government officials, policymakers, large development institutions, and NGOs to forge significant partnerships with faith leaders and communities to create a unified message and targeted responses to combat gender-based violence (GBV). The brief acknowledges ways in which some religions and faith leaders have, advertently or inadvertently, perpetuated gender inequality and some forms of violence through silence or the use of scripture. Recognizing this and looking to uncover the underlying patriarchal motivations that lurk in all major faiths offers a first step to working together to co-create concrete solutions. A specific goal is to identify practical ways in which faith actors can be more proactively engaged as women's allies or by speaking out against GBV, thus helping to bolster policy change.
How and Why Faith Actors Should be Engaged
Much current data and analysis on GBV lacks a significant faith lens, and strategies to combat GBV rarely offer actionable ways for faith leaders and faith-based organizations to help. Faith leaders are often well-respected in their communities and have considerable power to change social norms and advocate on behalf of social causes. Positive opportunities could be seized by aligning with faith leaders to combat GBV and actively promote gender equity, to support the women themselves but more broadly to advance positive norms rooted in the "best of culture and religion." There are constructive and feasible ways to link efforts to advance human development and a more prosperous and equitable society to religious beliefs and values.
Collaborating with faith leaders and faith communities on GBV can and will be complex to navigate. It is, however, an integral part of mobilizing large factions of society to respond to and prevent the disturbing patterns of rising rape and violence. The global COVID pandemic offers an important moment to explore ways to mobilize faith leaders and communities in progressive directions. Engaging faith leaders and faith-based organizations in post-pandemic recovery could provide new openings for dialogue and action to support women and young girls and uncover the various reasons that lead men to violate them.
– – –
Sarah Thompson is a Project Manager for the Bangladesh: Religious Dimensions of Development and Social Cohesion project at WFDD. She has a bachelor's degree in Sociology and Gender Studies from Roanoke College and a master's degree in International Development with Migration from the University of Kent's Brussels School of International Studies.