By Glynis Ratcliffe, senior writer for Broadview Magazine. This article was originally published in Broadview in October 2020 and is being re-published with permission. 
– – –
The United Church of Canada has hired Adele Halliday as its new anti-racism and equity officer. Among other duties, she will help to co-ordinate the anti-racism efforts in the broader church. 
Halliday has worked at the national office since 2004 in a variety of roles, most recently for the Church and Mission unit. Many of her positions have been related to equity work. She told Broadview:
"I've always felt very much called to this work. It's not easy work; it's hard work."
Halliday is the first person in the General Council office with this title, however, this is not the first position related to anti-racism work. In 2002, the United Church created the position of General Council minister, racial justice, to help the church work on becoming an anti-racist church and on reconciliation with Indigenous peoples.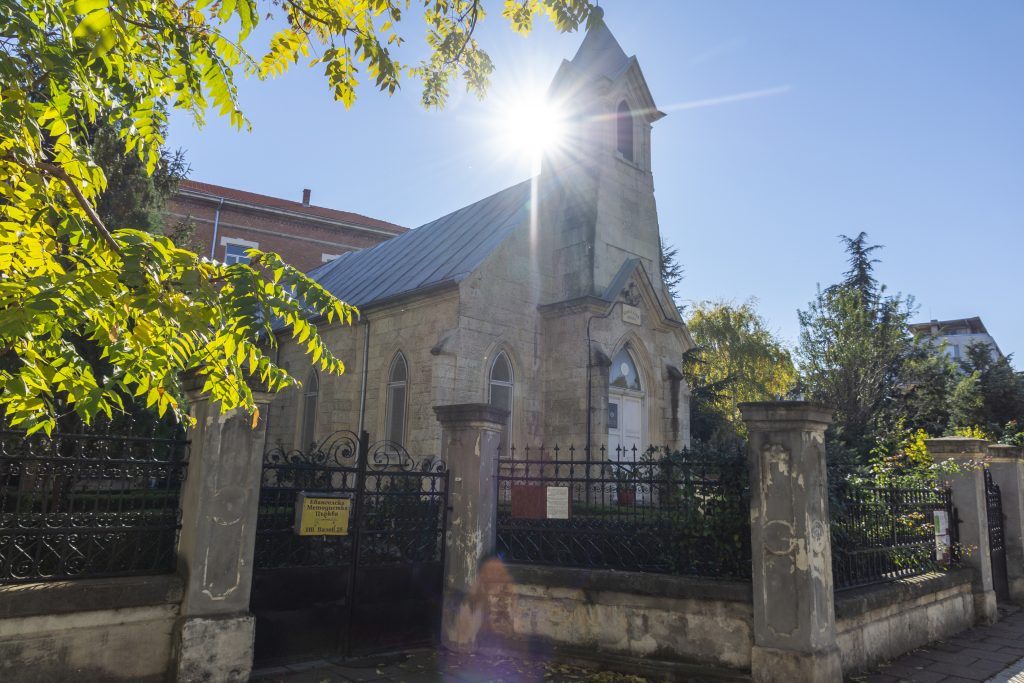 Outgoing General Secretary Nora Sanders explained the importance of the new position during the church's annual General Council meeting, amid budgetary constraints that saw other jobs eliminated. 
"We always have to be renewing and revising and reviewing our structure to make sure that the staff we do have are in the roles that we need at this particular time," she said. "And so this was one that was considered important enough that we need to do it, even though we're short of money."
It was at this same meeting that the United Church's General Council voted unanimously to commit to becoming an anti-racist denomination. A document accompanying the motion described the church's goal in adopting the stance: 
"An anti-racist denomination is one that actively works at dismantling racism and white supremacy at all levels of the church, continues to work at decolonizing its theology, and strives to redistribute racial power more fairly. It does this anti-racism work so that people from all racial backgrounds can participate in the church's life fully and freely."
The proposal, originally titled "Towards an Anti-Racist Denomination," was first brought forward in a General Council Executive meeting on June 20, 2020. 
"It's part of a long process that we've been part of for many years, but haven't yet achieved, and this is intended to lift that up and focus it and also to provide some materials that will enable congregations to begin, wherever they are, to be part of this," Sanders said of the motion.  
Halliday expressed her excitement at the church's new commitment and her role:
"I feel like this collective work around anti-racism and equity are one of the ways in which I think God's Spirit is moving the church towards creating better places of belonging for people of all identities."
The United Church of Canada has been engaged in anti-racist work for many years, embracing an intercultural vision and working on an ever-evolving list of proposals and actions with this goal in mind. Most recently, the General Council Executive issued a statement in June 2020 declaring that Black Lives Matter.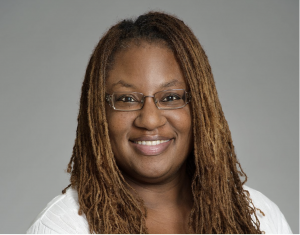 Halliday echoed this sentiment, emphasizing the long line of people who have been engaged in anti-racism and equity work leading to this moment.
"This is not about me, this is about forward-moving momentum that's been going on for a long time," she said. "All the people who went before. The ancestors, some of whom have passed on and moved on, it's their work and their persistence that make it possible for the church collectively to say, 'We are making this commitment,' and to continue that work, moving forward."
She added that working on anti-racism and equity doesn't detract from other issues the church is working on.
Passing the most recent motion combines the church's anti-racist intentions with tangible actions. As outlined in the document, they include: continuous effort, involving all parts of the church, equipping leaders, engaging with anti-racist practices, building on history, reflecting on theology and concrete strategy.
– – –
Glynis Ratcliffe is Broadview's senior writer.