By Chika Jones
– – –
The complex roles that diverse religious actors play in the COVID19 emergencies deserves careful examination, as there are many lessons to draw from the experience, both immediately and for the longer term. For example, during the August 2020 G20 Interfaith Forum: North America Regional Consultation, the impact of COVID-19 on religious freedom was a focus. Tensions around regulating religious gatherings and restrictions on the rights of clergy to visit people in hospitals, conduct funeral services, and provide spiritual and pastoral services were examined, in the light of the clear needs to balance compliance with COVID-19 safety guidelines and spiritual "essential services."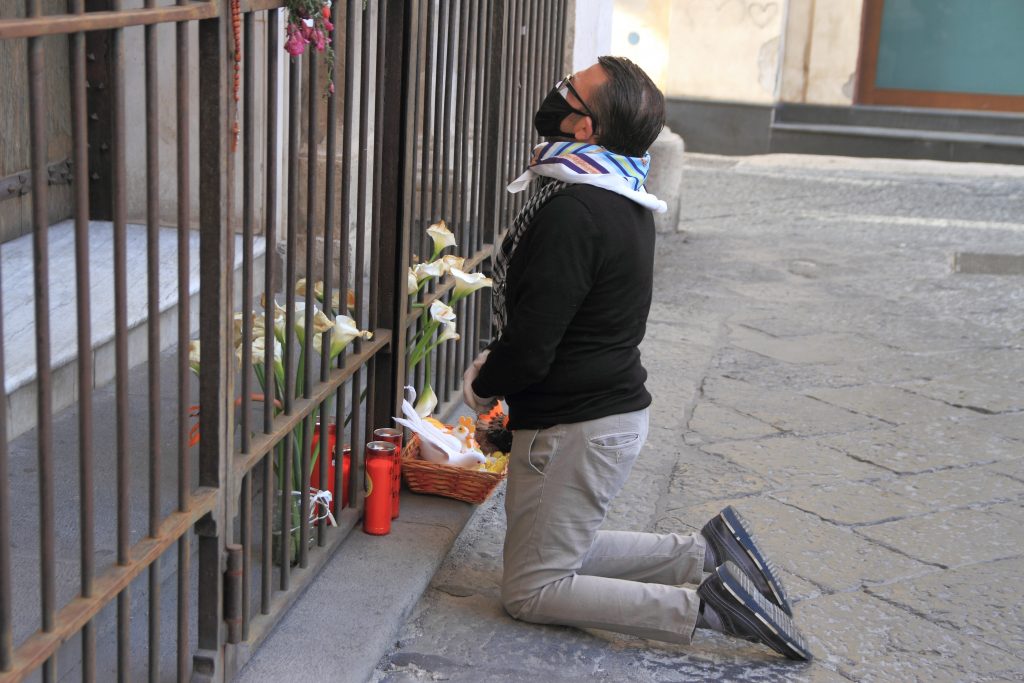 A specific role is of particular interest in exploring the changing challenges and discourse since August 2020: religious roles in the central challenge of vaccination against COVID-19. Our World in Data statistics indicate that at least 895 million people have been vaccinated worldwide, and 1.9 billion people have been given at least 1 dose of the vaccine. How has the landscape changed since August 2020? The challenge has shone light on the interplay between religious communities, government agencies and other stakeholders.
The 2020 G20 Interfaith Forum
Key points highlighted in 2020 include:
The importance of engaging religious actors on pressing issues related to COVID-19 response, notably vaccine rollout, with an emphasis on how to work with faith actors to create long term solutions.

Integrating ethical principles with pragmatic experience gleaned from engaging affected communities, which contributes to solutions in the immediate future and the longer term.

The efficient and ethical handling of vaccine testing, approval, and distribution was discussed and the role religious leaders can play in this were enumerated. Here are few:
They can provide clear public health messaging.

They can often help nip misinformation in the bud.

They can help raise awareness around the practical and ethical importance of vaccination. 
Using online technology has helped the G20 Interfaith Forum reach and communicate with a far larger number of people.
The Current Landscape
In the past year, government agencies responsible for curbing the spread of COVID-19 have pursued regulations that range from shutting down gatherings of any sort, to placing restrictions on the number of people allowed in a gathering. This has in many situations exacerbated tensions between religious bodies and these government agencies.
As an example: In South Africa, religious leaders from the Muslim and Christian faiths raised concerns that the religious sector is being singled out by the Cooperative Governance and Traditional Affairs (COGTA) as it enforces COVID-19 protocols. There was also the concern that police enforcement of lockdown measures at religious gatherings were 'heavy handed' while similar contraventions at political gatherings were left unpunished. These concerns were raised in June 2021 at a portfolio meeting of COGTA.
In response to these complaints, the government's representative and COGTA Minister Nkosazana Dlamini-Zuma, said: 
"The decisions that are taken are taken with regard to real scientific data, reduction in infections, or increase in infections, views expressed by relevant Cabinet ministers, views expressed by the advisory committee that advises the minister of health. So, all those things are taken into account." 
She refuted claims that religious organizations were singled out and said the Cabinet was also very aware and appreciative of faith-based organisations that have cooperated.
A takeaway for the 2021 G20 Interfaith Forum:  It is vital to examine the interface between government agencies and religious leaders to ensure public health safety while preserving the essence of religious gatherings. 
In some regions, faith and religious leaders have helped speed up vaccination for the populace by creating increased awareness for the vaccination programs, fighting misinformation and providing resources.
An example of this can be seen in the Black Community in Milwaukee, USA. In a news report by Associated Press, Rev. Joseph Jackson Jr. of Friendship Missionary Baptist Church regularly encourages his congregation to get vaccinated. Also churches like his have become vaccination centers. Working with the black clergy, Choose Healthy Life, a national initiative, has been responsible for over 30,000 vaccinations in 50 churches in New York; Newark, New Jersey; Detroit; Washington, D.C.; and Atlanta.
The initiative has also been awarded a $9.9 million U.S. Department of Health and Human Services grant to expand vaccinations and make permanent the "health navigators" who are already doing coronavirus testing and vaccinations in churches.
As part of the discussions at the upcoming 2021 G20 Interfaith Forum, it is important to highlight programs and funding structures that will expand the reach of clergy and churches who help improve vaccination and public health efforts.
One way to support such efforts is by curating and documenting the role of faith in COVID-19 interventions. The online resource repository which shares insightful news reports, journal articles, and other types of resources related to religious dimensions of the COVID-19 crisis which was highlighted at the 2020 G20 Interfaith Forum by Dr Olivia Wilkinson has grown rapidly. The resource which is a result of the collaboration of the Berkley Center, WFDD, and the Joint Learning Initiative on Faith and Local Communities is now being updated to improve accessibility. Digitally available resources such as these and how to improve their reach should be considered at the 2021 G20 Interfaith Forum.
Looking Forward to the 2021 G20 Interfaith Forum
The 2021 G20 Interfaith Forum will take place from September 12-14, in Bologna, Italy. It promises to advance conversations that began at the 2020 forum around faith, the COVID pandemic and other pressing issues. Key points on which the conversation could be anchored include but are not limited to:
The interface between government agencies and religious institutions and actors to ensure public health safety while preserving the essence of religious gatherings. 

Programs and funding structures that will expand the reach of clergy and religious institutions that have the potential to improve vaccination and public health efforts.

Digitally available resources and how to improve their reach and accessibility.
– – –
Chika Jones is a Nigerian writer with an interest in public health and creative projects that positively impact lives. He writes and performs poetry when he isn't writing book reviews on his website: chikajones.com.