By Gordon Brown – UN Global Education, former Prime Minister of the U.K.
This post consists of the text transcript of a video message that Brown sent to IF20 and G20 leaders in September 2023.
– – –
I want to congratulate the G20 Interfaith Forum, and the Santa Marta group, who have also done so much, on raising what I consider one of the most heinous and atrocious crimes as an issue and demanding that it rightly be the subject of a G20 discussion this year under Prime Minister Modi's chairmanship in India and next year under the chairmanship of Brazilian President Lula.
The need for coordinated global action is urgent, for, more than 200 years after internationally slavery trade was formally abolished in law, there has tragically never been a better time to sell a human life than today–with business sadly booming for the criminals who engage in human trafficking for slavery and modern slavery across the world.
An equal tragedy is that every day, traffickers are pushing desperate men, women and children into the hell of modern slavery in the knowledge that the crime is almost cost-free. While there should be no hiding place or safe haven for criminals who trade in people, the likelihood of criminal exploits being put behind bars is all but removed.
While there are 50 million people living in modern slavery, 28 million men and women in forced labor, 22 million girls and women in forced marriages, only 15,159 traffickers were prosecuted in 2022 and just 5,577 found guilty, equating to one conviction for every 8,965 victims. Convictions against people trafficking are so low that in the whole of the Americas, from Canada and the U.S. to Argentina and Brazil, just 256 convictions were recorded in the last year for which figures were available.
This G20 Summit in New Delhi and the next one in Brazil have the opportunity, and, indeed, the responsibility, to seize the moment to ensure the UN's goal of eradicating modern slavery by 2030 does not fade from view.
India is, of course, the country with the highest number of people living in modern slavery. And, along with many others, I've written to Prime Minister Modi, asking him to place on the agenda the abject failure of any government in any part of the world to do enough to close down the slave traders and to end the lucrative profits, nothing less than blood money, which total more than $150 billion annually at a conservative estimate.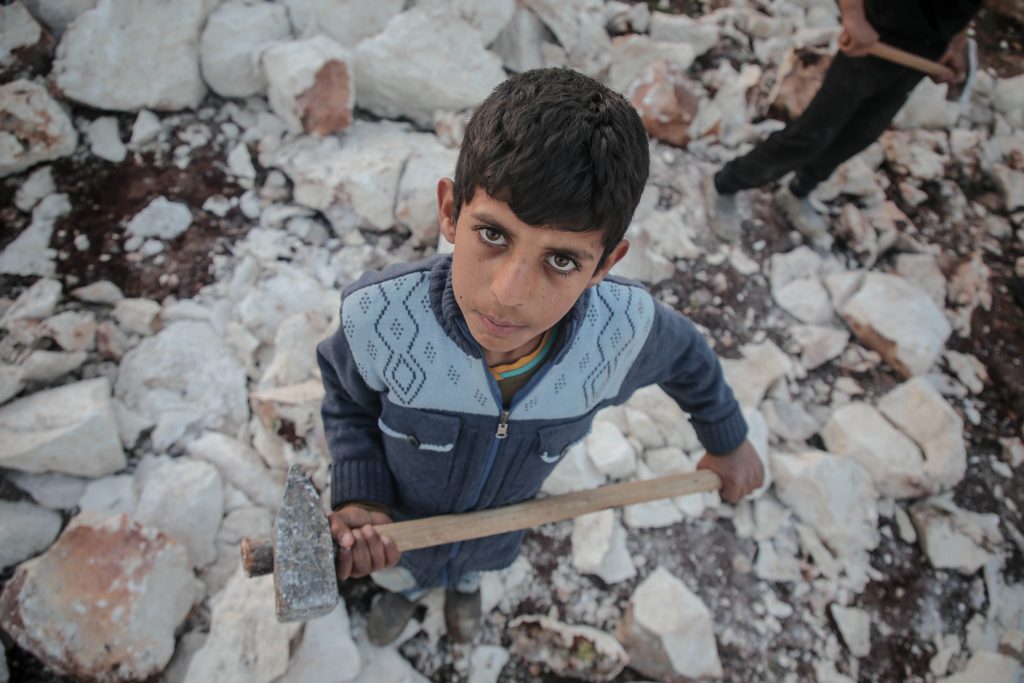 The scale of modern day human enslavement means we all lose. For as the UN Security Council itself stated, human trafficking is a tactic of terrorism and a significant source of terrorist funds.
Last year, despite the 50 million figure, only 115,000 victims were identified worldwide, with the majority self-reporting. And yet not far from where each of us live, there will be a trafficked boy, or girl, or man, or woman working as a domestic servant, car wash or assembly worker, or in other trades. And many of us will buy items, including premium brands, that involve human trafficking or forced labor in their manufacture.
So it's time for coordinated action. And it needs the G20 to reform global supply chains and puncture the complacency of well-known clothing electronics and other brands that have been willfully ignoring the slave trade. We need the worldwide introduction of due diligence laws that exist today in Norway, France, and Germany, and require businesses to monitor and report on the risk of slavery in their supply chains.
It was in 2016, when the Sustainable Development Goals from 2030 were being formulated, that Pope Francis urged nations around the world to help enslaved people and prosecute traffickers. There has followed seven "lean years" during which little progress has been made, despite all your great efforts. Now, with just seven years left to meet the 2030 goal, I know all present will agree with me that the G20 must start to live up to its claim to be the world's premier economic forum and intensify the global mission we all share to eradicate for good the modern slave trade.
– – –
Gordon Brown is the United Nations Special Envoy for Global Education and former Prime Minister of the United Kingdom. Since September 2021, he also serves as WHO Ambassador for Global Health Financing.