By Dr. James Christie, Ambassador-at-Large, Canadian Multifaith Federation
I wish you could have known him!  Maybe you did. Ed was one of the great Toronto characters during the last half of the last century, as the sleepy, straight-laced capital of the Canadian province of Ontario transformed itself into one of the most cosmopolitan world cities on the planet.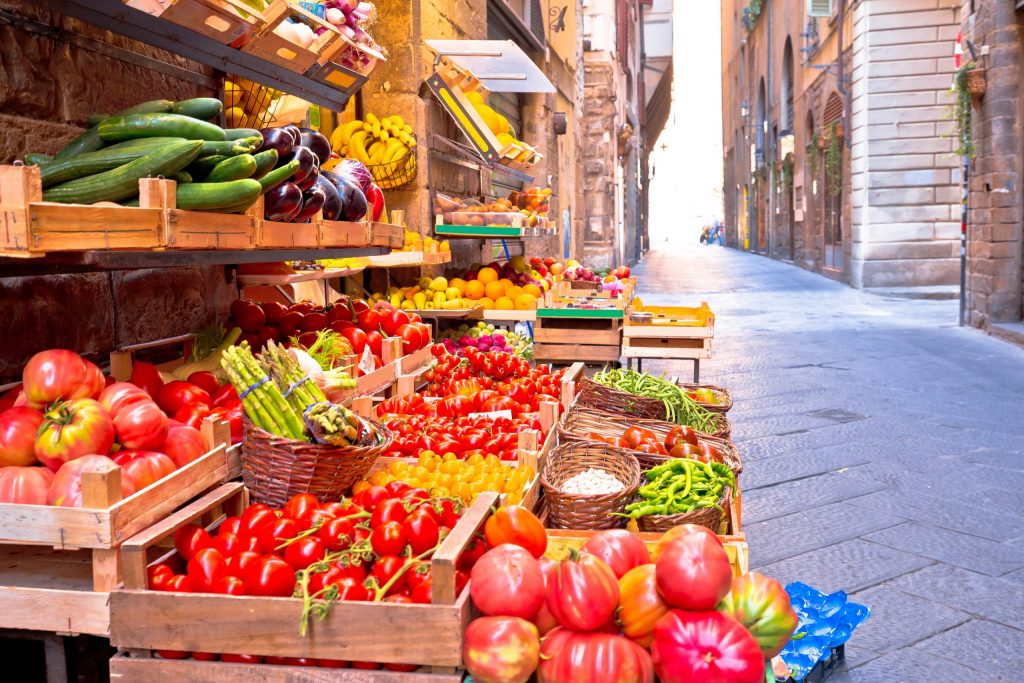 The Heart of Toronto
Ed Mirvish was an entrepreneur, a natural entertainer. He was a patron of the arts on two continents; a public benefactor, and a builder of community. The governments of Ontario, Canada, and The United Kingdom honoured him with a whole bowl of alphabet soup: he was awarded the OC (order of Canada); CBE (Commander of the British Empire); and the OOnt (Order of Ontario). He restored The Old Vic Theatre in London – yes, the one in England. Then he repeated the trick with The Royal Alexandra in Toronto. The Mirvish entertainment empire under the genius of his son David, is his legacy. He died in 2007, at the venerable age of 93, storied, gloried, and loved. Especially by new Canadians who have, since WWII, changed the face of Toronto: "New York that works," as Sir Peter Ustinov noted.
But his great love (besides Anne, who died in 2007, the same year as Ed) was his discount department and grocery store, "Honest Ed's". Ed's occupied a full city block, just west of Downtown Toronto.  It was the heart of what became known as Mirvish Village. Every day there was a special: five cent sugar; 50 cent chickens – every special outrageous; every special appealing, especially to immigrants trying to get a start. Ed knew what that was like. He'd been there; done that; had a wardrobe of the shirts.
Ed loved people; Ed loved life. He wanted everybody to feel like that. Anyone who entered that crazy, iconic store of his could tell.
But there's another story, and it holds a lesson for those of us who imagine a better, more open, more inclusive world.
The Delight of Difference
When Ed restored the derelict Royal Alexandra down near Toronto's waterfront, he imagined a whole evening experience of dining and world class theatre. So, he bought three old warehouses adjacent to his new showpiece, and turned them into theme restaurants; Italian, Chinese, and …who knows.
On the inside of each menu, in each restaurant, he printed his motto:
IF YOU WANT HOME-COOKING, STAY HOME!
Ed could never grasp why so many people, perhaps especially North Americans, would – pre-pandemic – spend small fortunes travelling the world, and then complain that, wherever they might be in the world, it wasn't like home. Of course it wasn't! It was different. That's what made the world wonderful. Ed would have echoed Rabbi Jonathan Sacks' call for "The dignity of difference." But he would have celebrated even more the sheer delight of difference!
COVID-19 grips the planet. Most air fleets sit idle on taxiways at airports around the world, their tires rutting the tarmac. Until a vaccine emerges, effective and accessible, things will stay that way; but not forever. Someday, even with the advent of new communications technology, the human community will gradually return to seeing one another. But, this hiatus, with all its tragedy and uncertainty, provides, for those fortunate enough, a time out to reflect on what it means to be wonderfully, diversely human: different in hue, in tongue, in culture, in cuisine.
In the early days of the pandemic, Nobel Laureate Arundhati Roy wrote in the Financial Post that this planetary plague was a "portal." The human family could go through that portal dragging the baggage and detritus of our old hatreds and bigotries, jealousies and rivalries, greed and envies, and demonstrate that we have, once again, learned nothing. Or we can go through the portal with open hands and open hearts dedicated to shaping a new world, a new beginning.
As for Ed, I can hear him as if he were still with us; "What are you waiting for? Get out there.  Change your world. Change our world. It's beyond time."
After all, Ed did.
– – –
Dr. James Christie is the inaugural Ambassador-at-Large for the Canadian Multifaith Federation and part of the G20 Interfaith Forum Board of Directors. For 15 years, Christie served at the University of Winnipeg as Dean of Theology, Dean of the Global College, and Director of the Ridd Institute for Religion and Global Policy.