By Dr. James Christie, Ambassador-at-Large, Canadian Multifaith Federation. 
Once upon a time before the plague…  Good grief; as I reread that clause, I realize how much it sounds like something out of Tales from the Crypt, or some ghastly post-apocalyptic novel by Cormac McCarthy.
No matter, in those now long-ago-seeming days, I enjoyed a decades-long intimate relationship with our national carrier, Air Canada.  This was partly a family thing.  My favourite uncle, Alistair, had flown for them in even earlier days.  Partly, it was convenience: Air Canada is practically a monopoly and ubiquitous.
Like all airlines, AC required the screening of flight safety videos.  These were generally soporific, lacking the Tolkien-inspired wit of Air New Zealand.  But Air Canada's did offer some interesting ads following the banal instructions.  In recent years, and in a manner rather un-Canadian, young and diverse Canadians demonstrated a range of talents employed on the global scene, each concluding with the somewhat jingoistic statement, "The world needs more Canada."
Now, I love my country: from coast to coast to coast.  Still I wonder, does the world really need more of us?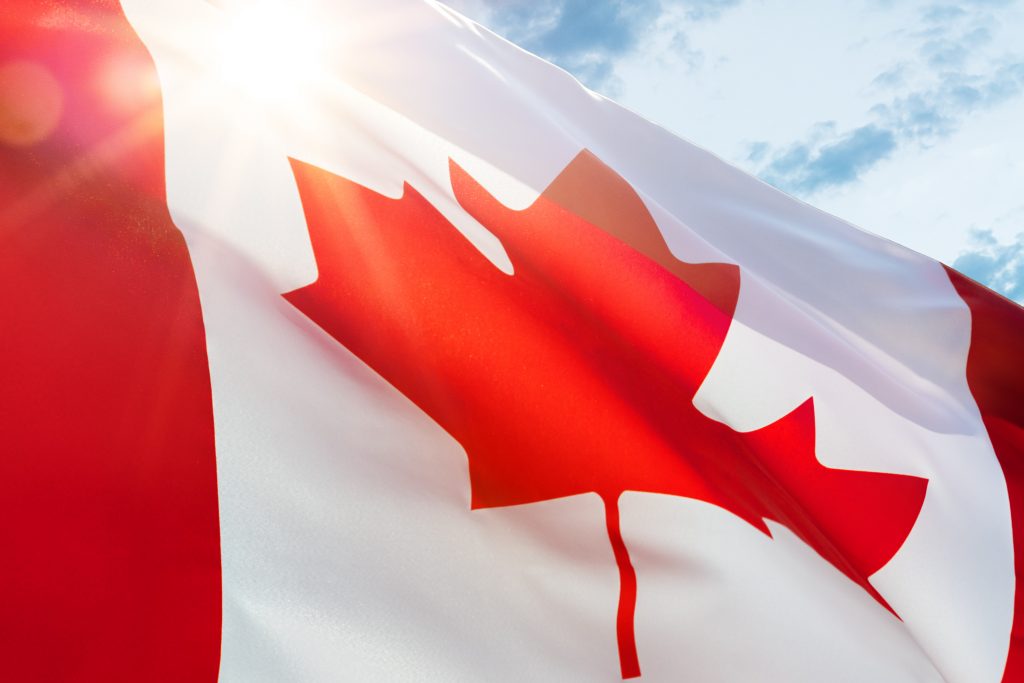 The Good
The recent Emmy Awards for television excellence suggest a degree of appreciation for Canadian humour.  The charming and iconoclast Levy family venture, Schitt's Creek, made a clean sweep of the comedy category.  Lorne Michaels, creator of Saturday Night Live, is Canadian.
A host of Canadian inventions are globally employed on a daily basis: the zipper, the paint roller, and the ancestor of every audio entertainment device extant:  Alexander Graham Bell's "record," created well over a century ago at his home laboratory in Baddeck, Nova Scotia.  My personal favourite is the Robertson screw and screwdriver.  The Robertson is so superior to all other such devices that it seems inconceivable that it shouldn't be the world's favourite fastening device.
Then there are the 'big ticket' items: Prime Minister Pearson's invention of UN Peacekeeping; Major Steve Moore's Religious Leaders Engagement in Theatres of Conflict; the impact of the Canadian Food Grains Bank under the legendary Jim Cornelius; the 1997 Ottawa Treaty, the Convention to ban anti-personnel landmines; not to mention The Human Security Doctrine pioneered by Lloyd Axworthy.  Even The Universal Declaration of Human Rights owes as much to the pen of John Humphries as to the promotion of the incomparable Eleanor Roosevelt.
Not too shabby a record, really; and yet … while it is true that Winnie the Pooh hails from White River, Ontario, all is not rosy in the Great White North.
The Bad
As I said, I love Canada.  But love, to borrow from 17th century English regicide, Oliver Cromwell, must comprehend 'warts and all.'
Some of Canada's warts are pretty ugly, and aren't going away. Political Canada was born in 1867, and established, broadly speaking, on the foundation of an unhealthy obsession with all things English; a complicated and all-too-often-envious anti-Americanism; gross racism, especially towards First Peoples; and a rapacious resource-based economy.
Canada's antisemitism and racism are egregious.  In 1939, our official policy towards European Jews was "none is too many." In the weeks preceding the murder of George Floyd last May, RCMP officers shot and killed two Indigenous women, one during a wellness check.
Successive federal regimes continue to stall on First Nations reform, courting civil disobedience and risking violence. For a generation, our leaders have abrogated international responsibilities, essentially abandoning the Peacekeeping which is our creation; stonewalling refugee claimants; establishing unholy international arms deals with demonstrated human rights violators while claiming a 'feminist agenda'; and relying on an extraction-based economy to the devastating detriment of the planetary ecosphere.
Does the world need more Canada?  Not the Canada described immediately above.
The Reality: Nations as a Laboratory
Of course, the reality is rather more complicated.  Nations, rather like individuals, are a blend of the noble and nefarious.
Half a century ago, then Prime Minister Pierre Elliott Trudeau (yes, Justin's dad) opened immigration beyond white Europeans, and took Laurier Lapierre's advice "to get the state out of the bedrooms of the nation."  Trudeau Père refused to give up on Cuba and pre-empted Nixon in opening China.
We finally abolished the death penalty in the late seventies and settled the culture wars of the '90's mostly in favour of human rights.  Despite religious bigotry, our dialogue efforts and practices are gaining ground.
At our best, Canada and Canadians strive to be a laboratory experimenting with what the human community might someday come to be.  Laboratories often fail; sometimes they succeed.  Laboratories are necessary.
Does the world need more Canada?  The world deserves our best efforts.  But Canada needs the best efforts of the whole human community: its diversity; its wisdom; its compassion.
We are one world: that world needs us all.
– – –
Dr. James Christie is the inaugural Ambassador-at-Large for the Canadian Multifaith Federation and part of the G20 Interfaith Forum Board of Directors. For 15 years, Christie served at the University of Winnipeg as Dean of Theology, Dean of the Global College, and Director of the Ridd Institute for Religion and Global Policy.