By Katherine Marshall, G20 Interfaith Association Vice President, World Faiths Development Dialogue (WFDD), Berkley Center.
 – – – 
I am co-teaching a class (graduate students) with colleagues and students who are as far away from where I sit as you can get on this planet: Washington DC to Yogyakarta, Indonesia, a 12 time zone difference. But from that distance, an issue very close to home reverberated this morning—the shadow of racism—and one lesson offered a link—the power of personal experience.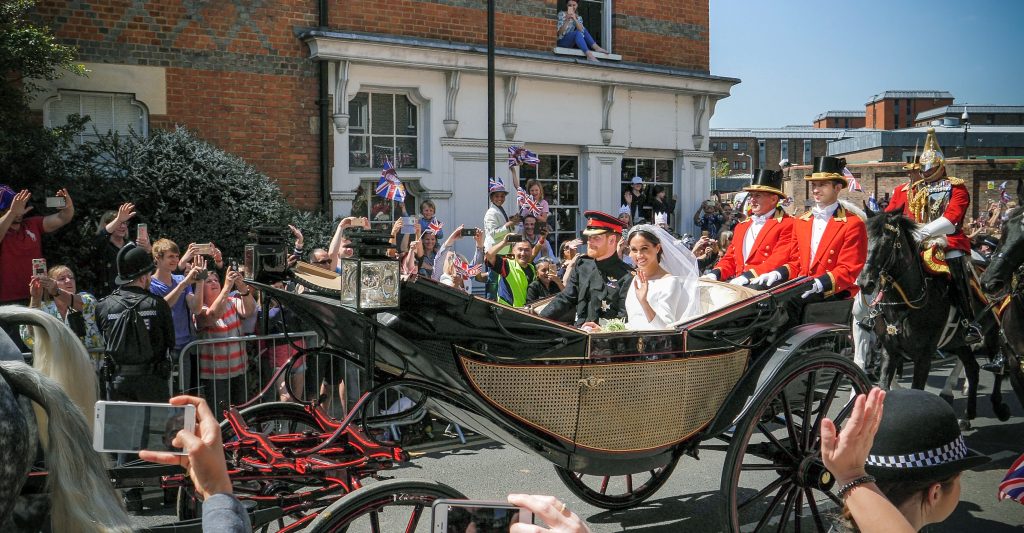 Harry, Meghan, and Deep-rooted Racism
A student cited the Oprah Winfrey interview with Harry and Meghan that aired this Sunday evening, referring to the reported discussions about the skin color of the as yet unborn Archie. It was clear that the discussion was both shocking and familiar to her, underlining how far racism is a universal source of pain, with profound echoes of injustice. In this discussion, the horror of racism went without saying, so obvious it needed no unpacking.
The Harry/Meghan/Oprah interview reverberated across the world instantaneously. I still find that remarkable. The power of the shared experience of deep-rooted racism is striking also, a sobering challenge and call to more action.
But the guts of our discussion was less the fact that personal experience can be transformative than concern that it is so hard for many to see what is so plainly before them and us, and the question of what that means for us.
How Personal Experience Opens Eyes
The student's point highlighted what followed in the interview, beyond the report of engrained racist attitudes: Until Harry experienced the reality of racism personally, the student said, in a way that affected him profoundly, he had not grasped its reality. Something real, widely discussed and written about, the topic of intellectual dissection and artistic portrayals, struck home only when it became personal.
It's not a new insight or appeal or question. I remember a personal, transformative moment as I read To Kill a Mockingbird, and absorbed the notion that standing in someone else's shoes opens new windows that let in new kinds of light and challenge set notions. But how can we make that happen, coming back to the initial challenge of banishing prejudgment based on skin color, but looking more broadly at helping people to stand in different shoes? That, of course, is what education and experience are about, the hope behind analysis and art and many endeavors.
The question that was posed to me was how we can address the blindness and encourage or assure personal epiphany for different issues?
Healing Blindness in both Religious Engagement and Racism
The context of this morning's discussion, the subject of the seminar and of my own work, was how to make the realities of religious engagement and roles more obvious, more meaningful to those who are often blind to them. And counter questions can legitimately be posed: most urgently and immediately, around the need for universal vaccination against COVID-19 among communities that actively oppose it.
We have remarkable new tools that make live conversation about topics like racism and the power of belief possible across the world, person to person. The challenge is to use them to goad and encourage the kind of personal insight, person to person but also society to society, that can open eyes and spur determination to change what can and must be changed.
– – –
Professor Katherine Marshall is a senior fellow at the Berkley Center for Religion, Peace, and World Affairs at Georgetown University. She serves as the vice president of the G20 Interfaith Association and executive director of the World Faiths Development Dialogue, and worked at the World Bank from 1971 to 2006, tackling development issues in the world's poorest countries.