By Ewelina U. Ochab, Co-founder of the Coalition for Genocide Response
– – –
For International Women's Day 2021, the Coalition for Genocide Response, René Cassin, World Uyghur Congress, Stop Uyghur Genocide and Yet Again organised a session focused on rape and sexual violence against Uyghur women and how Uyghur women's bodies are being turned into a weapon of Persecution or Genocide.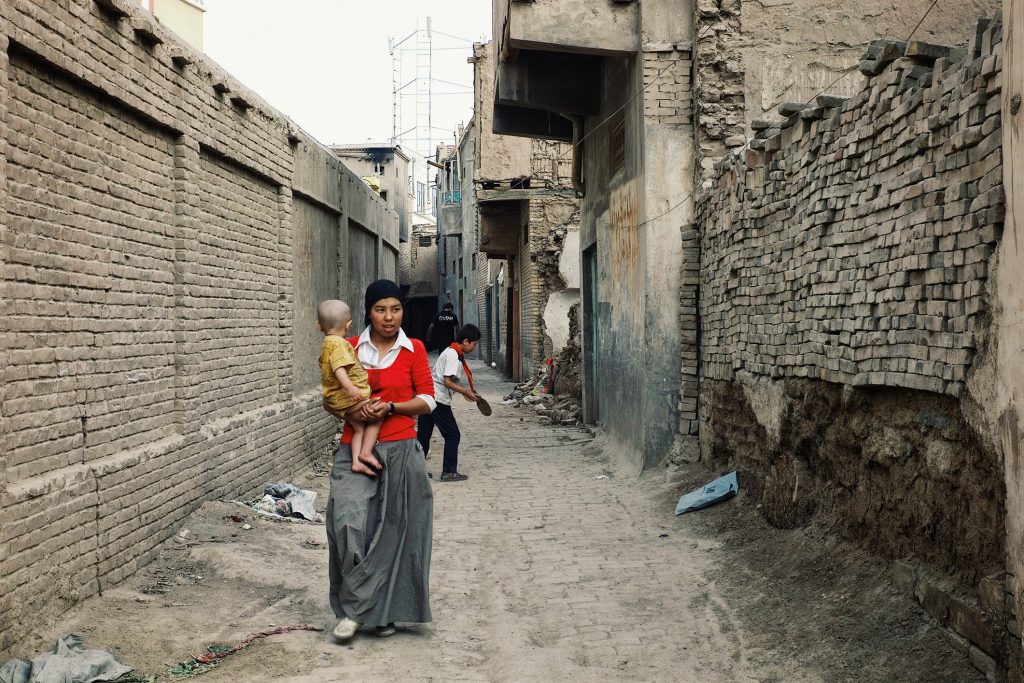 The So-Called 'Empancipation' of Uyghur Women
Reports of abuse of Uyghur women in camps are not new. However, as more and more evidence comes to light of the different manifestations of the abuse, the alleged perpetrator, the CCP (Chinese Communist Party), becomes more and more creative in the ways it responds to such allegations. A denial is not enough anymore.
In 2020, we have seen reports of the use of forced sterilisation and forced abortions against Uyghur women. In January 2021, the Chinese Embassy in the US tweeted that, and I quote: 'Study shows that in the process of eradicating extremism, the minds of Uyghur women in Xinjiang were emancipated and gender equality and reproductive health were promoted, making them no longer baby-making machines. They were more confident and independent.' The tweet met with significant criticism, rightfully so, and was ultimately removed by Twitter for violating Twitter's rules.
Only a few weeks later, a BBC documentary shed light on what this 'emancipation' really meant: in addition to forced sterilisations and forced abortion, also rape (including gang rape), sexual violence and torture. The evidence suggests that Uyghur women's bodies were turned into a weapon of persecution. In response to such reports, apart from banning BBC, the CCP attempted to discredit or pressure into silence any women who dared to speak up. This is the reality that Uyghur women face right now.
Lack of International Action Against the Genocide
However, such narratives and misinformation is not limited to the CCP only. Only a few weeks ago, several NGOs and religious leaders wrote to the British Prime Minister – asking him to take a stronger position on the topic of genocide, support the Genocide Amendment that was going through Parliamentary ping pong, and strengthen its genocide responses. The Prime Minister has now responded. Commenting on the situation of Uyghurs, the PM acknowledged that, 'what is happening there is utterly abhorrent.'
Such weak statements do not only not help, but misrepresent the situation of Uyghurs. We are talking about crimes perpetrated against whole communities. Crimes that meet the legal definition of genocide and crimes against humanity – as recently assessed by experts from Essex Court chambers, by the US State Department, by Parliamentarians from Canada and the Netherlands, and more to come.  Most recently, on 9 March 2021, a group of over 50 international law experts published a report analysing the atrocities against the Uyghurs against the legal definition of genocide and the duties under the UN Convention on the Prevention and Punishment of the Crime of Genocide (the Genocide Convention). They concluded that the atrocities amount to genocide and CCP is in breach of its duties under the convention.
However, the CCP continues to deny the atrocities and provide counter-narratives that aim to silence those speaking up.
Horrific Women's Rights Violations
Despite the fact that acts of violence against women are a significant element of the atrocities, the topic continues to be neglected, including by women's rights advocates. In the case of Uyghur women, we are talking about forced abortion and forced sterilization—not a manifestation of women's reproductive choices, but acts that were forced upon them. According to a 2020 report, 'natural population growth in Xinjiang has declined dramatically; growth rates fell by 84% in the two largest Uyghur prefectures between 2015 and 2018, and declined further in 2019. For 2020, one Uyghur region set an unprecedented near-zero population growth target.'
In this case, we are also talking about rape, including gang rape, and sexual abuse on a mass scale. According to a BBC investigation, "Women in China's 're-education' camps for Uyghurs have been systematically raped, sexually abused, and tortured." One of the survivors testified that "women were removed from the cells 'every night' and raped by one or more masked Chinese men." All these atrocities may be analysed in line with genocidal atrocities (as causing serious bodily or mental harm to members of the group, but also methods to prevent births within the group).
We need action to address these atrocities that turn women's bodies into a weapon of persecution against the communities and as a weapon of genocide. However, before that, we need to believe Uyghur women and avoid falling for the tricks used by the CCP to discredit the women who dare to speak up.
– – –
Ewelina U. Ochab is a Co-founder of the Coalition for Genocide Response, an author, and the Deputy Director of Refcemi. She regularly contributes to Forbes and HuffPost, and has been published on many other platforms.