By Maren Cline, Communications Consultant, G20 Interfaith Forum.
From May 16-19, the African Consortium for Law and Religion Studies (ACLARS) held its four-day annual conference, this year hosted virtually from Kenya, with the theme "Law, Religion, and the Family." The conference was sponsored by the G20 Interfaith Forum (IF20), The International Center for Law and Religion Studies at Brigham Young University (ICLRS), The International Consortium for Law and Religion Studies (ICLARS), and The West African Regional Consortium for Law and Religion Studies (WARCLARS).
The two concurrent sessions summarized here aimed to provide an overview of the challenges Africa is facing in regard to sexual health, teen pregnancy, LGBTQ rights, and child labor. 
– – –
SEXUALITY AND HEALTH
Panelists: Telesia Kathini Musili, Lecturer, Department of Philosophy and Religious Studies, University of Nairobi, Kenya, and Graham Duncan, Emeritus Professor, Department of Systematic and Historical Theology, University of Pretoria, South Africa.
Telesia Kathini Musili
Musili looked at sexuality and health through a focus on teens, presenting her research on religiosity, teenage pregnancy, and contraceptive use. The WHO states that, globally, about 12 million adolescent girls aged 15-19 give birth every year, and an estimated 3.9 million girls of that same age undergo unsafe abortions every year. When it comes to unpacking religiosity regarding sex, Musili explained that moral values stem from two distinct phenomena: spirituality and religiosity. Spirituality is characterized by personal faith or belief, while religiosity refers to the belief and ritualistic practice of religion—either by attending a religious place or by praying.
"Extreme modernization and internet technology has exposed many to sexual content through the media, and has led, among other things, to a breakdown of morality."
While there are cultural tensions between African cultural norms and Christian norms, Musili purported that there is a need to critically address the structural injustices that propel teenage pregnancies and problems with contraceptive use among adolescents.
Graham Duncan
Duncan explored the theme of Sexuality and Health from a different perspective, looking at various historical and current dissonances between the United Presbyterian Church in South Africa and the LGBTQ+ community. Duncan explained that solidarity is a critical issue: leaders and members of the church must support good governmental policy and protest against bad governmental policy in regard to LGBTQ+ rights. Otherwise, the issue of human sexuality has the potential to undermine the work that has been done to heal religious issues
"The purpose of the church is to be inclusive, and when the scriptures have been interpreted otherwise, it has promoted an exclusive approach."
CHILD LABOR
Panelists: Georgina Kwanima Boateng, Reverend Minister, Presbyterian Church of Ghana, Ghana, and Awele Ikobi-Anyali, Research Fellow, Nigerian Institute of Advanced Legal Studies, Nigeria.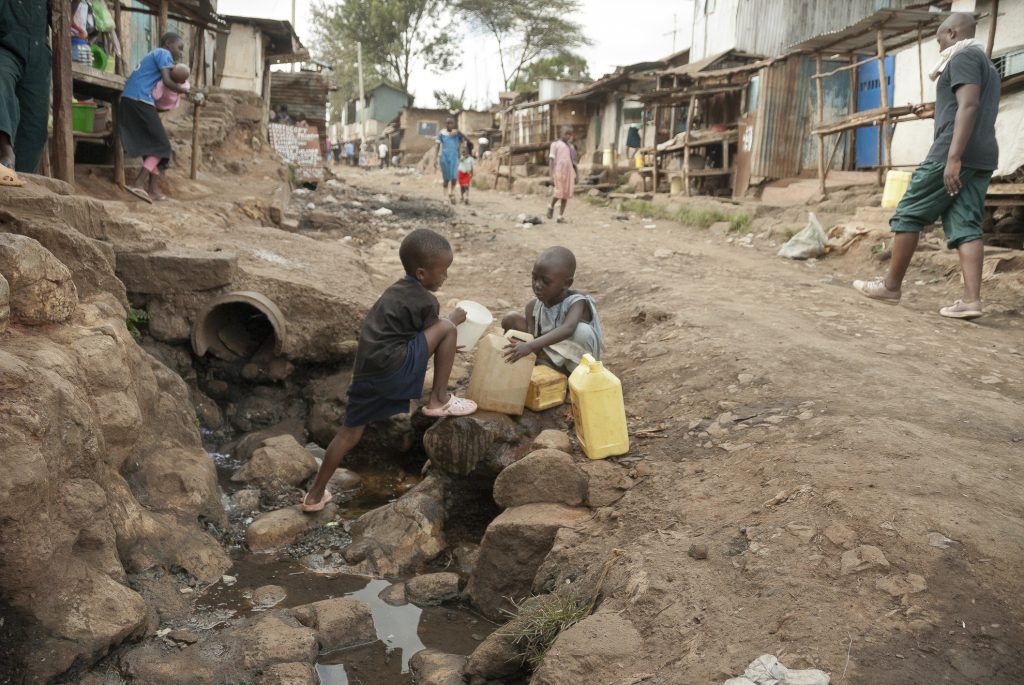 Georgina Kwanima Boateng
Boateng addressed the issue of child labor by exploring existing tensions between the principles defended in the Children's Act of Ghana, the African traditional home, and the changes that Christianity has brought to the African traditional home. Recent studies indicate that Africa has the largest number of child laborers—72.1 million African children are estimated to be in hazardous work.
Although Ghana was the first country to ratify the UN Convention on the Rights of the Child and put in place the Children's Act of 1998 to eradicate child labor, Boateng said there is still much work to do. She asserted that that battle will continue to be an uphill task for Ghana (and Africa as a whole) if the concept of child labor is not indigenized.
"Child labor is getting worse, and while there is good policy at work, there is no change regarding the kids. Although the framework is there, statistics are not changing. Something else needs to be done."
Awele Ikobi-Anyali
Ikobi-Anyali presented on "house help syndrome," where children are used as domestic staff in non-family homes. Ikobi-Anyali explained that this is especially common in urban areas of Nigeria, where children are procured from rural areas to assist families. The International Labour Organization (ILO), in its international classification of occupation, defines a "house help" as someone who carries out household work in private households in return for wages. However, most of these children are not paid—rather, they are sent to school or learn a trade in exchange for their services to the host family.
Ikobi-Anyali taught that there are many effects of "house help syndrome" on children. It opens the child up to all forms of abuse, denies them their basic rights as children (in 2019, a child was discovered locked up in a cage for dogs), and can negatively impact the child for the rest of their life. Ikobi-Anyali addressed the legal framework the government has implemented to protect children.
"There should be strict prosecution and punishment of offenders of child labor laws through the court process."
Ikobi-Anyali further asserted that issues regarding child house helps should not be settled out of court.
– – –
Maren Cline is a Communications Consultant for the G20 Interfaith Association.  To see more on the webinar, including links to the video recording when it's available, see the event page.