By Dr. James Christie, Ambassador-at-Large, Canadian Multifaith Federation
– – –
It began with a telephone call.  A dull morning, late winter, early spring.  (In Winnipeg, there often isn't much difference—in this city at the heart of the North American continent, where temperatures have been known to drop to that of the surface of Mars, seasons can seem irrelevant.)  The call was from Dr. Karen Hamilton, then General Secretary of The Canadian Council of Churches.  I was President at the time.  She was calling at the urging of Mary Delph, the Council's Administrative Assistant.  Mary had come across an email from Germany: Cologne, to be precise.  Mary thought it could be important.
Bishop Wolfgang Huber had been persuaded to convene a world religious leaders' summit in tandem with Chancellor Merkel's hosting of the G8. Canadian participation was requested.  So?
A Dire Need and a Prophetic Urging
Even the most objectively disposed scientist will acknowledge the role of hunch and instinct in the experimental method.  My instincts urged participation. My hunch was that something good might ensue.
What was there to lose?  The world was in peril, mostly due to human cupidity, stupidity, and yes, sin.
The twentieth century had been bad, dominated by dictators either demented, diabolical, or both.  Thus far, the twenty-first century was proving hardly more promising.
On the brighter side, after a century of near hiatus, the Parliament of the World's Religions, first convened in 1893 at the Chicago's World Fair, reconvened in 1993, again in Chicago.  There, Hans Küng and interfaith leaders adopted a 'global ethic.' Dr. Küng had observed that the twentieth century might be recalled by posterity not mainly as a hundred years of planetary catastrophe, but as that moment in time when the world's religions first began to talk to one another.  "No peace," Küng maintained, "without peace among religions; no peace among religions without dialogue among religions." Q.E.D. Küng had proven prophetic.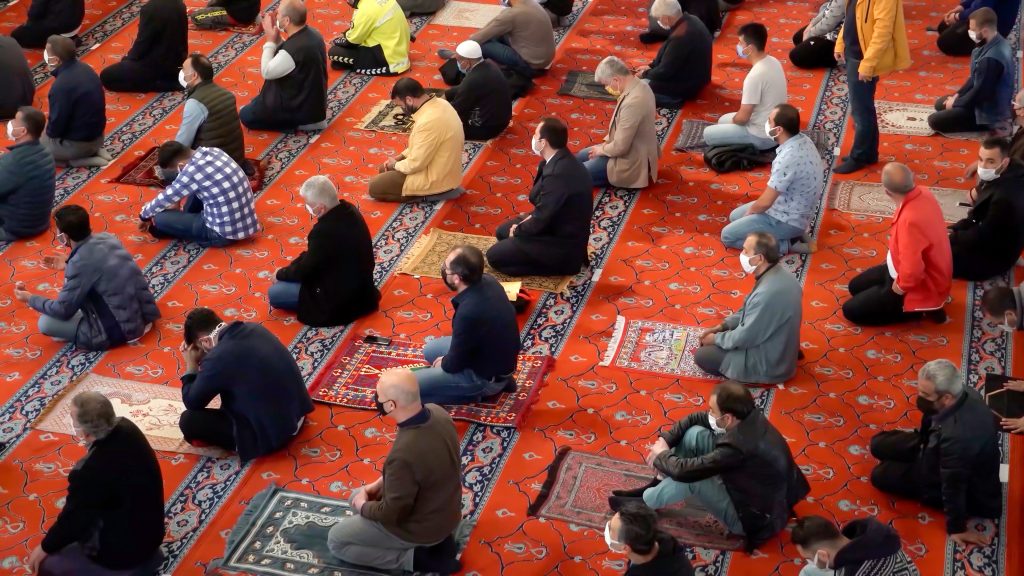 First Steps
The Rev. Jim Wallis, Evangelical founder of Sojourners magazine, and Dr. Rowan Williams, then Archbishop of Canterbury, were determined to fulfill that prophecy.  In 2005, when British Prime Minister Tony Blair hosted the G8 leaders in Gleneagles, Scotland, Wallis and Williams convened a parallel gathering of global religious leaders at Lambeth Palace in London.  The players were predominantly Western and Christian, but the initiative had been taken, and swiftly became a living thing—an "idea whose time had come," to borrow from Victor Hugo.
Perennial Russian President Vladimir Putin and his favorite cleric, Metropolitan Kyril of Kiev, recognized a timely idea when they saw it.  In 2006, the Summit convened in Moscow, greatly expanded and unmistakably interfaith in composition.
Wallis and Williams had become convinced that to address the world's heightening crises, something new was required.  The entire human community must be engaged and mobilized.  That meant including the 82% of 7 billion people who profess one or another religious or spiritual tradition.
Those religious and spiritual traditions would need to be neither docile and dissident nor strident and judgmental.
A Common Purpose
A common ethical language would be required. Call it a 'Rosetta Stone.'  If global political and civil societies and the world's religious traditions were to engage in a new dialogue, then they must be able to understand one another.
At Cologne, in June 2007, the religious leaders in attendance found that Rosetta Stone.  We adopted the Millennium Development Goals which had emerged from Kofi Annan's Millennium Forum.  We would henceforth employ consistency of content in our statements and persistency of presence to the G8 each year.
Until 2013, religious leaders strove to ensure that the MDG's remained on the G8 Agenda. We were present from 2005 until 2013—in London, Moscow, Cologne, Kyoto and Sapporo, Rome, Winnipeg, Bordeaux, Washington, and in 2013, a virtual iteration in London.
Expanding the Vision
In 2014, the process was extended to the still nascent G20.  Through the inspiration of Dr. Brian Adams, the G20 Interfaith Forum convened first in Gold Coast, then Istanbul, Beijing, Potsdam, Buenos Aires, Tokyo and Kyoto, and in 2020, through virtual streaming, in Riyadh.  Our updated Rosetta Stone is the Sustainable Development Goals adopted by the UN General Assembly in 2015.
The G20 Interfaith Forum Association is now far more than an annual event.  It is an internationally registered civil society organization, engaged year-round in the promotion of the SDGs and the commensurate applications of those goals through the G20 and around the globe.
Our basic principles remain those of the initial heady vision of Wallis and Williams: The future of the planet, in terms both secular and religious, require the efforts of all humanity.
A vision so vast, so stunning, demands much of both secular and religious constituencies. Not only the basic common language of the SDGs as a global Rosetta Stone, but a sea change on the part of both politics and piety.
A Snapshot of the Movement
In 2018, Lexington Books approached Dr. Sherrie Steiner, the principal chronicler of the G8 and G20 Fora since 2010.  She was asked to construct a book on the subject of a new diplomacy: a diplomacy rooted not in antique political process, but on aspirational progress.  Dr. Steiner invited me to join her in the project.  In April 2021, the book was published.  Religious Diplomacy and the United Nations gathers the work of 17 scholars and practitioners from around the world who have dedicated their lives to joining Alfred, Lord Tennyson, "in seeking a newer world."
The contributors are women and men: scholars and religious leaders; activists and authors; politicians and diplomats; historians and lawyers.  They are led by historic religious traditions and expressions of Indigenous Spiritualities.  All have thought deeply and engaged unreservedly in the dialogue between global civil society and religion, which began to coalesce at Lambeth in 2005.
The result is a work in progress; a snapshot of this moment.  It is the profound hope of the authors and editors that it also captures a moment of progress in the work.
– – –
A virtual book launch for "Religious Diplomacy and the United Nations" will be hosted by Religions for Peace at 10 am EDT on Thursday, June 24th, 2021. A variety of contributors, including Professor Azza Karam, will discuss how once-marginalized religious voices can be included in the public discourse. Click here to register. 
Dr. James Christie is the inaugural Ambassador-at-Large for the Canadian Multifaith Federation and part of the G20 Interfaith Forum Board of Directors. For 15 years, Christie served at the University of Winnipeg as Dean of Theology, Dean of the Global College, and Director of the Ridd Institute for Religion and Global Policy.