By Professor Pieter Francois, University of Oxford
– – –
One of the more pertinent sessions at the 'Celebration of the World Interfaith Harmony Week', held at the African Union Headquarters in Addis Ababa on the 28th of February 2023, focused on the role of religion in conflict resolution and peacebuilding.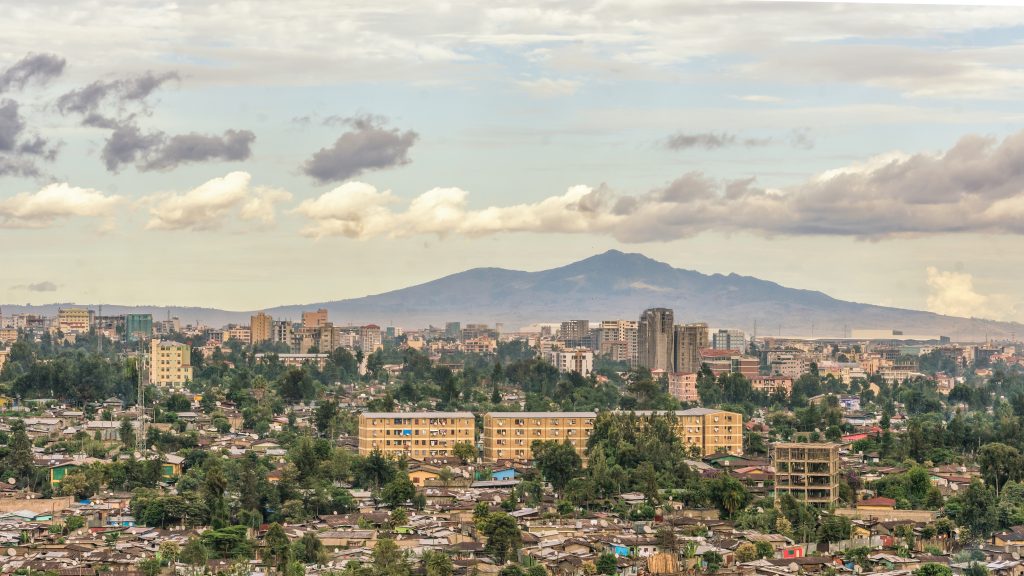 Panel Discussion
As the Chair and first of the discussion leaders, Audrey Kitagawa (President of the International Academy for Multicultural Cooperation) opened the session by providing a general overview of the importance of peacebuilding and the many ways religion can contribute.
Then Asma Redi Baleker (Director General of the Ministry of Peace, Ethiopia) took the baton and highlighted the power of religion to shape human relationships. Whereas there are many examples of how religion can contribute to peaceful co-existence, it is also important to stress that religion can be hijacked by politicians for reasons opposite to peaceful co-existence. According to Asma, cross-religious platforms and institutions can help in harnessing the positive potential of religions.
The next speaker was Mohammed Elsanousi (Executive Director of the Network for Religious and Traditional Peacemakers) who picked up the points made by Asma Redi Baleker and focused on how to equip and increase the capacity of religious institutions to facilitate peaceful coexistence. He provided powerful examples of how mediators can make a difference.
Pastor James Wuye (African Union Interfaith Dialogue Forum) changed tack and focused on his own personal past. How did he made choices within an often difficult Christian-Muslim context? How can we stop escalation? How can we effectively talk across religious borders?
Emmanuel Ivorga (Coodinator of URI – West Africa) reinforced some key points of the previous speakers and pondered how (and through which mechanisms) religion can harness better its positive potential.
The last speaker was Rawaad Mahyub (ACWAY Director) who highlighted how ACWAY situates itself within the points and challenges made by the other speakers and how it tries to convert talk into action. He forcefully drove home how a focus on youth could make a real difference.
Conclusion
This last point also highlights the potential and some of the limitations of the entire panel discussion. Whereas it was clear that there is a strong belief among panelists in the potential of religion for peaceful societies, it is much harder to turn this into action. In fact, questions pertaining to how to make real change and not repeating the same views at a next meeting or summit surfaced at most of the sessions, including this one. The day drove home that there is clearly a place for dialogue and for sharing lessons learned, but that the next, much more difficult, steps require further thought.
– – –
Dr Pieter Francois is an Associate Professor in Cultural Evolution and Deputy Director of the Centre for the Study of Social Cohesion, University of Oxford. He is the Founding Director of the Seshat: Global History Databank.