By Dion A. Forster, IF20 Anti-Racism Initiative 
– – –
On Thursday, September 2, the Anti-Racism Initiative of the G20 Interfaith Forum (IF20) met at a Policy Brief Workshop to discuss policy recommendations for G20 leaders in preparation for this year's G20 Interfaith Forum event to be held in Bologna, Italy from September 12-14. A total of 20 persons participated in the workshop, which was convened and chaired by Audrey Kitagawa. The participants came from Belgium, Brazil, Canada, Fiji, Israel, Lebanon, South Africa, Switzerland, and the United States. A full list of participants is available upon request.
Cole Durham presented an overview of the work and objectives of the IF20 and the formation of the Anti-Racism Initiative, while Eliakim Sibanda introduced the participants to the objectives of the IF20 Anti-Racism Initiative itself. Katherine Marshall introduced the policy brief and moderated the discussion and Dion Forster functioned as the rapporteur.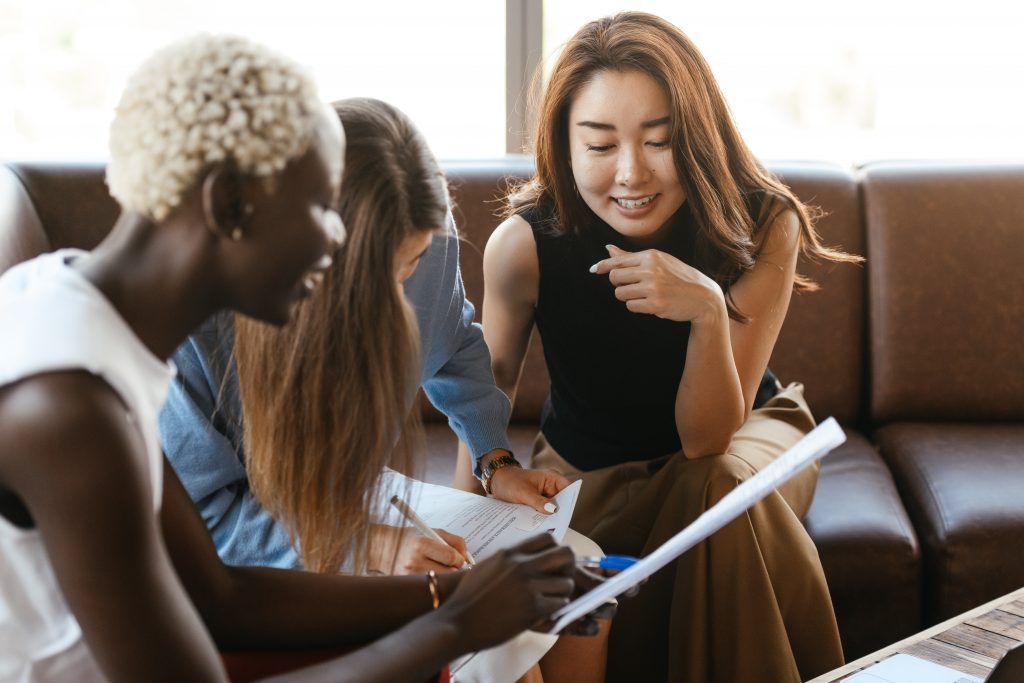 The theme for the G20 meeting in Italy is 'Time to Heal.' In this regard, it was emphasised that the interreligious community serves as an important constituency in sensitising the G20 leaders to the challenges of racism in its varied forms and expressions. Moreover, the Anti-Racism initiative has a mandate to develop a sensitivity to racism and how it impacts the achievement of all of the UN Sustainable Development Goals (SDGs), as well as to advise all of the IF20 working groups on how racism impacts their respective topics.
We were reminded that many religious traditions function as a moral conscience within their societies, addressing the use and abuse of power in a 'prophetic' manner. Religious groupings also function at grassroots and community levels, and so can partner with policymakers and government decisionmakers in working for greater justice in their regions.
Working Within a Broader Context
The workshop participants considered that the initiative's work fits into an existing rich and varied context of historical contributions and initiatives to address racism. These must be responsibly considered in our policy brief. At the same time, we discussed that we are currently facing a 'watershed' moment in history where COVID-19 has exposed the impact of racist tendencies on people and in systems around the world.
Participants spoke of the cross-sectional and intersectional nature of racism. We were challenged to avoid limiting racism only to anthropocentric concerns. For example, the people (and some religious and cultural traditions) of the South Pacific view the earth as a race, a 'mother, sister, brother' that is discriminated against in acts of ecological racism.
Balancing Aspiration with Specific Action
In pragmatic terms, the Anti-Racism Initiative committee members were asked to find some way of balancing the aspirational elements of our policy brief (highlighting interreligious concerns for Anti-Racism to the G20) with specific tasks that the policymakers of the G20 could achieve or address as part of the upcoming G20 meeting in Italy and beyond. Calling for a 'Commission' was viewed as one valuable way of achieving this aim. It presents a specific objective for the G20 meeting to consider in Italy while recognising that working against racism will require a long-term and sustained engagement from the IF20 with the G20. Over the years, Commissions have proven to be important catalysts for changing thinking, engaging sentiments, and empowering change in relation to important issues.
Actions to the Policy Brief
The Policy Brief will need to be reworked in order to present a clearer and more concise expression of the problem of Racism and how it relates to the G20 economic and political concerns. It will also need to offer a clearer argument for why the IF20's input is both valuable and necessary in understanding and addressing racism. For example, why should the interfaith community be involved in this work? What can this commission produce that the G20 doesn't already have or need?
In short, the Policy Brief should aim to provide a careful, thought-provoking, and galvanising presentation of the problem, highlighting what the interfaith community can contribute towards addressing racism while naming examples where interfaith communities have dealt with this issue in the past.
Finally, while our focus is on Anti-Racism, we should also keep in mind that racism is about more than just race or ethnicity. Racism is also evidenced in relation to religious identities – such as anti-Semitism, Islamophobia, and other religiously informed prejudices. Thus, religious communities and religious leaders have a moral responsibility to participate in engaging racism in its varied forms. The Antiracism Initiative of the IF20 has an important function to fulfil in elevating the concern of Anti-Racism to the G20.
– – –
Dion A. Forster is an Associate Professor in Systematic Theology and Ethics with a research focus in Public Theology. He serves as the Head of Department, Systematic Theology and Ecclesiology, and as the Director of the Beyers Naudé Centre for Public Theology at the University of Stellenbosch. He completed his first PhD in theology and science in 2006 at the University of South Africa, and a second PhD in New Testament studies at Radboud University in the Netherlands in 2017. His most recent books are: 'African Public Theology' (Langham, 2020, co-edited with Sunday Agang and Jurgens Hendriks), 'Reconciliation, Forgiveness and Violence in Africa' (SUN media, 2020, co-edited with Christo Thesnaar and Marius Nel), 'Teologia Pública no Brasil e na África do Sul – Um diálogo teológico-político' (Sinodal, 2020, co-edited with Rudolf von Sinner and Claudette Beisa Ulrich), and 'Freedom of Religion at Stake' (Wipf & Stock, 2019, co-edited with Göran Gunner and Elisabeth Gerle).  He is a member of the Berlin Institute of Public Theology, at the Humboldt University of Berlin, and is also a member of World Economic Forum's 'Expert Network', and the GERIS Network (Global Exchange on Religion and Society) of the European Union.