By Syed M. Hassan, Islamic Relief USA
– – –
Donor fatigue is a common phenomena when several countries are undergoing crises at or around the same time. The world's attention seemingly fixates on a particular country hit hard by a natural disaster, a refugee crisis, famine, etc.
But as more and more nations find themselves in dire need of financial help, interest can start to wane and lose momentum when compared to the initial good will that was displayed.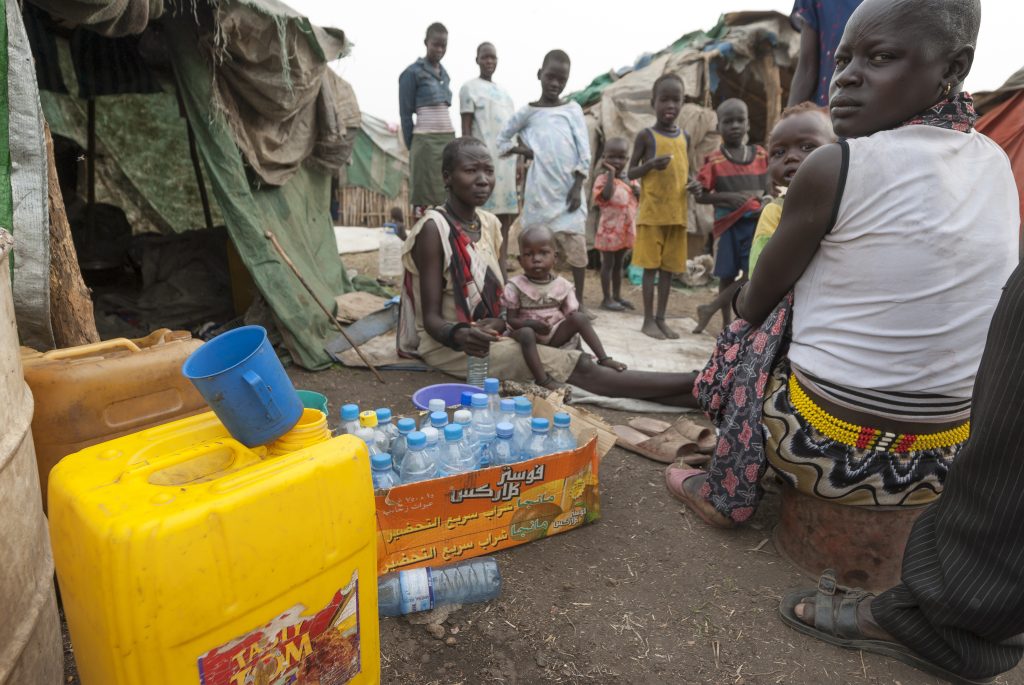 That is the sobering reality, according to the United Nations. Martin Griffiths, chief of the U.N.'s humanitarian and emergency relief office, said the agency has raised only about one-third of the $48.7 billion needed to aid some 200 million people in various countries with basic needs. These include tending to displaced people, administering educational services, providing sufficient food and clean water, etc.
The Current Exception to Donor Fatigue
One country, however, has been bucking the trend and has become a huge beneficiary, thanks to the generosity of countries around the world: Ukraine, which is currently fighting a brutal war with Russia.
Many major donors — the United States and the European Union, among them — have helped Ukraine, as they see the contributions as wise investments in fulfilling their political interests.
Some in the humanitarian sector sense a double standard. As The New York Times reported:
"[R]efugees and aid agencies alike have noted that the donor countries have shown far more concern for Ukraine's overwhelmingly white and Christian populace than they have for people fleeing violence and deprivation in the Middle East and Africa."
The Times report also mentioned that in countries like Yemen, Sudan, Iraq, Ethiopia, South Sudan, Yemen, Bangladesh, Jordan, and Lebanon, the amount of money raised thus far has only been about 30 percent of the original target. This means various services are at risk for the chopping block, with the aftermath resulting in fewer children attending school, an increase in homelessness, and greater difficulty in accessing health care.
Temporary Protected Status (TPS) Privilege
But foreign aid isn't the only area where Ukraine has had an advantage. Refugees from that nation have essentially moved in front of the line when it comes to receiving the much sought-after designation of temporary protected status (TPS) from the Department of Homeland Security. Meanwhile, people from various other nations facing various degrees of instability and violence — Afghanistan, Cameroon, Nicaragua, Honduras, and El Salvador — are not given the same level of prioritization. This despite their crises predating the war in Ukraine.
The swift pace of granting TPS to Ukrainian refugees had Joseph Azam, chairman of the Afghan-American Foundation, wondering just how impartial the whole process actually is–or isn't.
"I think there's a very important conversation taking place right now, around whether or not we are exercising selective humanitarianism in this country," he told Politco.

"What is that based on? Is it based on race? Is it based on religion? I'm not seeing people talk about terrorism. I'm not seeing people talk about or hearing people talk about security issues when it comes to [the Ukrainians]. Why are there different narratives and different standards?"
More Funds, and More Equitable Distribution
It's an unfortunate perception or reality, depending on your perspective, that religion and racial identity are factors in determining who gets more aid, given that these major crises are not restricted to any particular demographic.
Perhaps if there was larger and more sustained financial support, the problems would not be lingering in longtime conflict zones year after year, and their woes could have been reversed.
We hope more funds — and a more equitable distribution of them — could be applied to the various countries experiencing crises.
– – –
Syed M. Hassan is the senior public affairs and media relations specialist at Islamic Relief USA, a nonprofit humanitarian and advocacy organization that works in over 40 countries around the world to alleviate hunger and poverty.