By Athena Peralta, World Council of Churches (WCC)
– – –
COP27 (shorthand for the 27th Conference of the Parties of the United Nations Framework Convention on Climate Change), held in the Egyptian resort town of Sharm El Sheikh, closed last 20 November, nearly 40 hours past the deadline, with a landmark agreement to establish a climate-related loss and damage fund.
Faith communities following the global climate negotiations, including the World Council of Churches (WCC) with whom I serve as programme executive for economic and ecological justice, allowed themselves a brief moment to rejoice. The WCC had for many years been advocating for a mechanism to address loss and damage. In a statement on COP27, the WCC called for a loss and damage financing facility to compensate communities and developing nations on the frontline of climate impacts and to support their recovery efforts.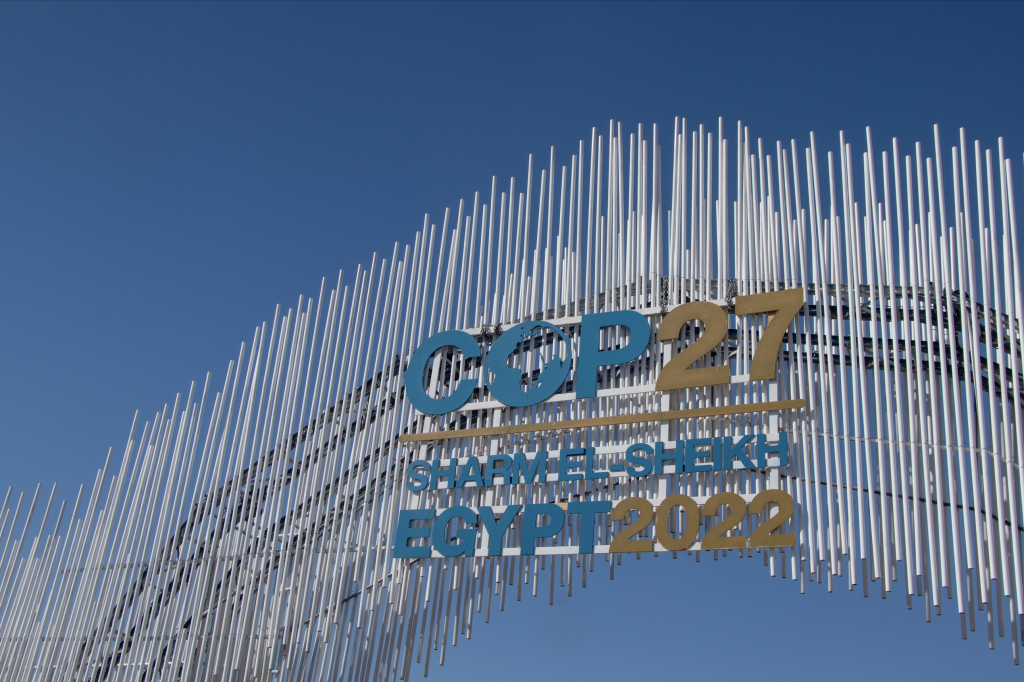 A Look into "Loss and Damage"
Just before the COVID-19 pandemic hit, and as part of a team convened by the WCC and the Pacific Conference of Churches, I visited several climate-impacted communities in the island of Vanua Levu in Fiji, a country that accounts for a miniscule 0.03 percent of global greenhouse gas emissions. Seated in a circle on a woven mat, we listened to the village chief recount how "the sea has not only washed away our homes, but also the resting places of our grandparents." The entire village of Vinadogoloa had to be reconstructed from scratch and relocated to the hills "farther away from the sea" and the main source of livelihoods. The difficult process was nonetheless eased by discussion and preparation, the community's deep cultural and spiritual reserves, the accompaniment of churches, and financial means.
Finance and G20 Nations
Finance is key. Though COP27 has created a loss and damage fund, the question remains: where is the money going to come from? Protestors at the climate march within the COP27 venue, which included representatives from faith groups, have demanded the biggest polluters and the wealthiest nations – many of them members of the G20 – to "pay up."
In a letter addressed to G20 leaders who held their summit in Bali, Indonesia at the same time as COP27, the WCC, as part of an ecumenical initiative called the New International Financial and Economic Architecture, observed that:
"We are amid a climate catastrophe, demanding urgent, deep-seated and concerted transformations in all sectors, including a timely shift out of fossil fuels towards affordable and renewable energy sources in ways that are respectful of Indigenous Peoples' rights."
The letter called for:
"A stronger global effort of cooperation to realise systems of just taxation to raise resources to fund social protection systems and the public investments needed to address the climate emergency. We reiterate the calls of the ecumenical Zacchaeus Tax campaign for: wealth taxes, measures to stop tax evasion by multinational corporations and the rich, creation of an intergovernmental United Nations (UN) tax body and a UN tax convention, progressive carbon and other pollution taxes, financial transaction taxes, capital gains taxes as well as windfall taxes on oil, gas, food, pharma and other corporations that are reaping excessive gains from the current crises."
A Need for Moral Courage
There is more than enough money out there to deal with the magnitude of loss and damage caused by climate change and to support a just transition to a more equitable and sustainable economic system.  And there are innovative and concrete proposals for mobilising these funds. What is in short supply is moral courage joined to political will. Being historically responsible for the majority of greenhouse gas emissions that cause climate change, G20 nations need to step up.
– – –
Athena Peralta serves as Programme Executive for Economic and Ecological Justice at the World Council of Churches (WCC) and is a member of the IF20 Environmental Working Group.